The InnHub PopUp has opened
Experience the basic idea of the future InnHub La Punt in the recently opened «InnHub PopUp». This temporary installation of the InnHub La Punt consists of a coworking space and a health center.
The InnHub La Punt will become an important meeting point and place of inspiration. Starting in 2023, the planned center for innovation and encounters will facilitate a unique mix of work and seminar opportunities as well as educational and health facilities. The InnHub PopUp opened on December 21, 2020 and is located in the immediate vicinity of the future InnHub, in the municipality's own Truochs/La Resgia building. The temporary InnHub PopUp with an area of 300 square meters will remain in place until the InnHub La Punt commences operations.
Workplaces and medical care under one roof
«With the InnHub PopUp, we want to show on a small scale what the InnHub La Punt will later offer on a large scale. The PopUp is our playground, so to speak, where we can try out new ideas and models in advance», says Jon Erni, co-initiator of the InnHub La Punt and founder of miaEngiadina. For example, the InnHub PopUp not only houses a coworking space, but also a health center. «This allows for new, exciting combinations in the area of work and health», Erni is convinced.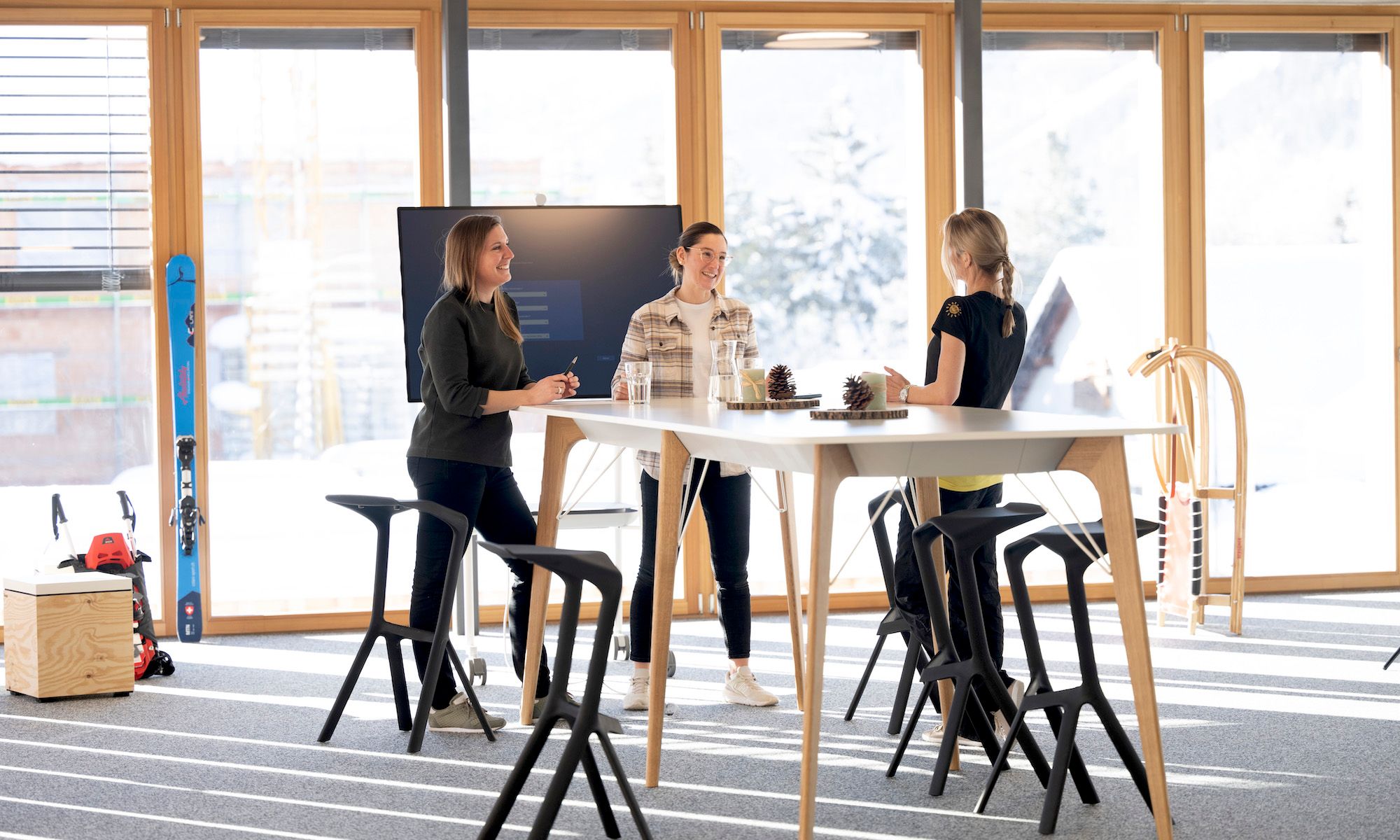 Focused individual work and creative teamwork
The coworking space consists of individual workstations, a closed room for formal meetings, a corner for creative workshops and a lounge for informal exchanges. People can rent the space for individual workdays or meetings, for workshops lasting several days, or even as a permanent workspace. For example, the environmental company Eco Alpin SA and the civil engineering company Caprez Ingenieure AG have opened a branch office at the InnHub PopUp. The coworking space is managed by miaEngiadina, who already operates several coworking spaces in the Lower Engadin.
Individual prevention and holistic therapy
The health center consists of a medical practice and physiotherapy and is run by experienced medical professionals who have been working in the Engadin for a long time.
PolyClinic St. Moritz AG, with other locations in St. Moritz, Samedan and Scuol, offers primary care for the population of La Punt at the InnHub PopUp. In addition, medicine can be purchased in the practice pharmacy during opening hours.
In addition to its practices in Scuol, Samnaun and Bever, fisiomedica engiadina now also provides holistic well-being in La Punt with classic physiotherapy, medical massage and pain therapy, exercise courses, and specific treatments such as energy balancing or craniosacral therapy.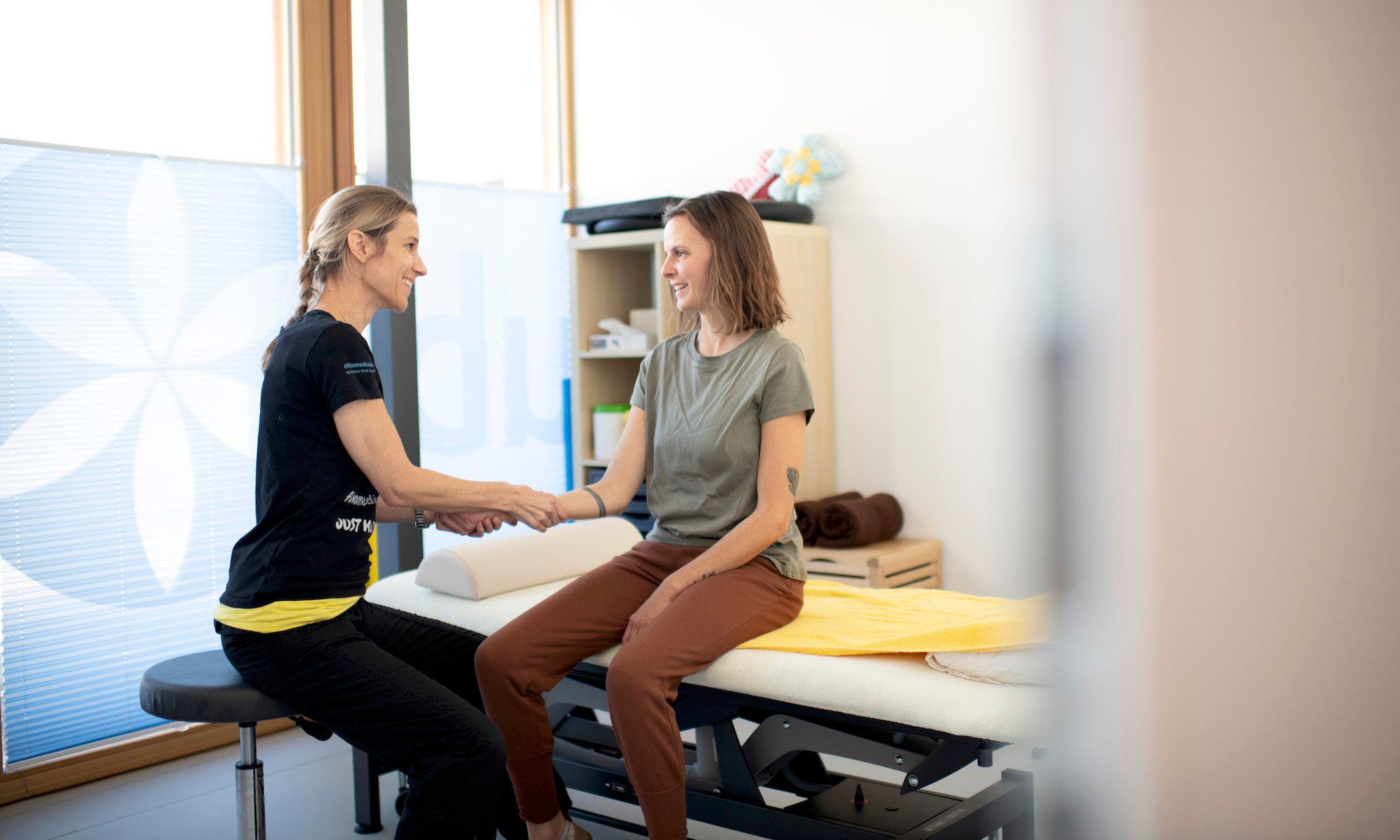 Innovative ideas and inspiring encounters
In addition to individual use, the InnHub PopUp is also interesting as a place of retreat and inspiration for companies, educational institutions as well as other organizations that would like to develop innovative ideas in the stimulating mountain world. The PopUp is also intended to become a meeting place for locals, semi-locals, holiday guests and working tourists. Public events are planned for this purpose. Those who would like to stay informed about the events at the InnHub PopUp or about the further development of the InnHub La Punt can subscribe to the newsletter: www.innhub.ch/newsletter
Further Information
Andrina Brunner
InnHub PopUp | Chesa Capri | Via Cumünela 32 | 7522 La Punt Chamues-ch
081 508 05 08 | andrina.brunner@miaEngiadina.ch | www.innhub.ch/popup
---
Coworking Space
Monday to Friday 8:30-12:00 and 13:30-17:00
Reservation / Contact: 081 508 05 08 | andrina.brunner@miaEngiadina.ch
Further Informationen: www.miaEngiadina.ch
Medical Center
Monday 10:00-12:00 | Wednesday 8:00-10:00 | Friday 16:00-18:00
Appointments: 081 511 55 00 | lapunt@polyclinic.ch
Further Information: www.polyclinic.ch/la-punt
Physiotherapy
Tuesday 9:00-18:00 | Wednesday 15:00-20:00 | Friday 9:00-20:00
Courses in the gym:  Tuesday 18:00-19:00 | Thursday 18:00-19:00
Appointments: 081 860 36 10 | lapunt@fisiomedica.ch
Further Information: www.fisiomedica.ch
---
In the media
In German: Südostschweiz Online from Tuesday, December 22, 2020
Vorbote des «InnHub La Punt» ist eröffnet
In German: Südostschweiz from Wednesday, December 23, 2020
Der kleine Bruder hat seine Türen bereits geöffnet